Our Search Engine Optimization Process is All About Your ROI
We start the SEO process by analyzing your website, determining what keywords will be most effective at bringing a return on your investment and analyzing your main competitors so we can create a completely customized plan that fits the needs and growth of your business.
Once we have analyzed the current state of your website and where you are currently ranking, we can easily show you how investing in Search optimization for your site can increase your ROI. While SEO is not a quick fix or a quick return on investment like you can get with PPC, it is a highly effective investment in increasing the traffic and sales to your site over the long term.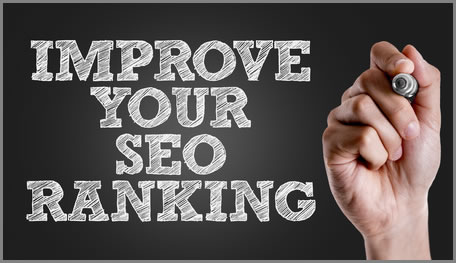 While no company can truthfully guarantee results - because there is no magic inroad to knowing how the algorithm fully works or when google is going to make a change to the rules - SEOmd has a proven track record of results and we want you to be our next success story.
Your Ecommerce Search Engine Optimization Process
SEOmd specializes in getting ecommerce websites to the top of the search engines for their products and categories of products. There are important We have a unique recipe for each site that will include the main ingredients of:
optimizing the on page factors for each page and the URL structure of your website
a strategy for building links into different pages of your website,
building up your social media for both branding and SEO purposes and
increasing the "stickiness" factor of your website (how long someone stays at your site once they visit it)
On Page Search Engine Optimization Factors
URL Structure and naming
How the URL of each page is created is an important piece of the search engine puzzle.
Title Tags
The Title meta tag of your website is important because
Heading Tags
Another ingredient to proper website optimization is proper heading tag usage coded into your pages. We go through each page to create unique heading tags that will work great for both your ecommerce search optimization and for keeping website visitors on your pages of your ecommerce website.
Page Text
Having unique content on each page of your website has always been an important part of SEO, but since Google released the Panda update, it is now imperative to have unique text for each product on your website. We make sure your text on your website is unique. If you need stock product text rewritten, we can assist with that as part of your strategy or if you have a writer on staff we can help with training so they know the most important ingredients to include with each product page.
Image optimization
Image optimization is becoming more important every day. With Google image search, Pinterest and Instagram, more and more people are searching images to find products they want to purchase, then going to the website that is displaying the image from the image search.
We help with image optimization as well, so your prospective customers can find you from doing image searches as well.
Video Optimization
Here is a tip, if you don't have videos of your products, then create them! The problem with online shopping is that you can't touch, feel, smell, or walk around the product in order to make a purchasing decision.
Creating product videos is now easier than ever and they help with your search results as well. We have strategies that can lead visitors to your videos, directly from a search engine search, which can help them more easily make a buying decision.
Schema Markup
Your website pages can be coded with schema markup that is a way of directly telling the search engines what your page is about, pricing information, number of reviews and average star rating, number of items for sale and even sale price end dates.
In most cases we can get details about your page to display in the organic search results which helps to draw the user's eye directly to your site instead of your competitor's. That is also becoming more important as the search engines get smarter, because the more people that click through your organic ranking, the better that will help with your rankings as well.
Off Page Organic Ranking Factors
Backlinks
Off page ranking factors used to all be about incoming links to your website from other websites. Now backlinks are still very important, but now it is about the authority and the relevance of those links. SEOmd finds the most relevant and authoritative links and gets links built into your ecommerce website pages in order to give your pages more authority.
Social Media
Social Media is also a very important piece of the recipe to high search engine rankings. We make sure you have a high social media presence and a network of authoritative branded web 2.0 websites that help to build your ecommerce website as a stronger brand as well as increasing your SEO rankings.
Stickiness / Bounce Rate
Anytime someone clicks a search result on Google, Google is tracking if someone clicks the back button to go back to the search results, so they can see the visitor is finding relavent results. This is known as bounce rate. You don't want to come up for a keyword only to have the visitor bounce back to Google because they didn't find a good user experience.
We make sure that your visitors have a great user experience on your site and offer ideas and advice on how to make the user experience better so visitors will "stick" on your site for a longer period of time.
Anyone who uses Chrome or Mozilla for their web searches is also getting tracked for the amount of time that each visitor stays on each of your pages. The more pages that a user views, and the longer they stay on your website, the better your chances of staying in the top of the search engines.
Stickiness and bounce rate are super important after we have achieved high results for your site. If the site below you has a better stickiness factor, you can easily get passed by your competitor.
Together we implement on page factors, off page factors and stickiness to blow your competition out of the water.